September 17, 2019
Fast2Fibre Limited completed the EU Horizon 2020 Grant in April 2019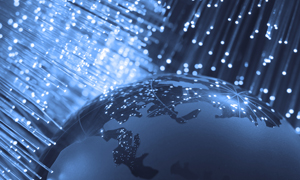 Upgrading legacy copper telecommunications cabling to ultrafast fibre-optic cable is currently a disruptive, expensive and time-consuming process. It often requires micro-trenching, (cutting narrow and shallow trenches into roads and other surfaces) that not only disturbs urban centres but is also restricted in many areas.
The EU-funded Upstart project has developed a fast and simple solution for replacing copper cables with fibre-optic ones that is also environmentally friendly, cost-effective and scalable.
Fast2Fibre technology can replace between 60 to 150 metres in a single extraction and more than 500 metres in a single day, nearly double that possible with a construction crew and conventional methods. In addition, there are negligible delays to starting the replacement process as fewer permits are required.
Given that the overall costs associated with digging in urban or inaccessible areas can be up to 80 % of the total cost, the technology provides significant financial incentives. Further, according to Fitzherbert, "On a recent project, we increased productivity or speed of replacement by well over 600 % relative to digging." Risk of damage to existing infrastructure is virtually eliminated.
Fast2Fibre Limited is in the process of scaling the business to meet that global demand.
Results from the Horizon 2020 Grant that Fast2Fibre Limited completed in April 2019 has been published on the CORDIS website in six languages.
Read the full article about Fast2Fibre Ltd the Horizon 2020 Grant results at: https://cordis.europa.eu/project/rcn/206212/brief/en?WT.mc_id=exp