We have a simple 6 step process.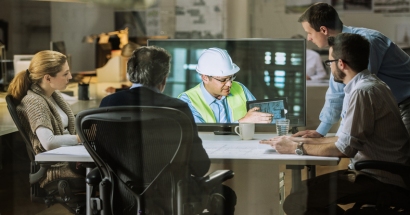 Fibre/power cable upgrade client request
An initial meeting will establish client requirements and discuss network details including cable types, volumes, topology, existing cost and timings. NDAs signed.
Identification of the cables and site for cable extraction
Fast2Fibre will evaluate the cables against the Fast2Fibre database to establish whether there is an existing datasheet and whether similar cables have previously been extracted.
The client will indicate the preferred extraction site and identify any environmental or other restrictions such as working hours.
Ideally live networks should have ceased or been transferred to a redundant or spare cable. If the identified cable is not on the database Fast2Fibre will request a minimum of 2x2m samples of cable (preferably from the site) to be assessed in the Fast2Fibre test facility in Austria for extraction and stress testing.
Cable condition and laboratory testing
Each cable is assessed at the Fast2Fibre test facility to determine the technical characteristics, appropriate pumping pressure and fluid composition, extracting power, required field volume, approximate pumping time and initial maximum cable extraction length. All details will be recorded on the Fast2Fibre database and discussed in detail with the client to ensure full visibility and clarity.
This data is essential for successful Fast2Fibre extraction. Additionally cables must be in good condition with no defects for a successful operation.
Fast2Fibre engineer site survey
Fast2Fibre engineers carry out a detailed site survey to assess deployment areas and accessibility, traffic sensitivity and requirements to notify local authorities for compliance regulations.
All previous information is validated against the information pack and laboratory testing datasheets. Above ground working conditions, cable condition, access and any other relevant factors are rechecked.
Project specification and trial
On completion of the above Fast2Fibre will specify project delivery, timings, cost and appropriate processes for the cables in question. Commercial terms are agreed with the client. Fast2Fibre will work with clients and civil contractors to establish the scope of work, risk assessment and cost schedule (BoM).
The trial project will be overseen by the Fast2Fibre project team, under the direction of the client's civil management team, who will provide all relevant equipment to extract the cable.
A detailed review is conducted, including analysis of the economic benefits and cost of extraction.
Future volumes, cable types and the client's timetable will be established with the clients, civil contractors and Fast2Fibre.
Fast2Fibre will provide a full schedule for the process and procedures for the transfer of knowledge for rollout.
Fast2Fibre will deliver all relevant equipment, fluids and tools to agreed locations.
Fast2Fibre will provide a technical manager to support the client's civil team in the extraction process.
Fast2Fibre will monitor equipment performance and extraction live and capture all information on a database.
Fast2Fibre will analyse the results and review performance and forecast of activity as per the agreed schedule.